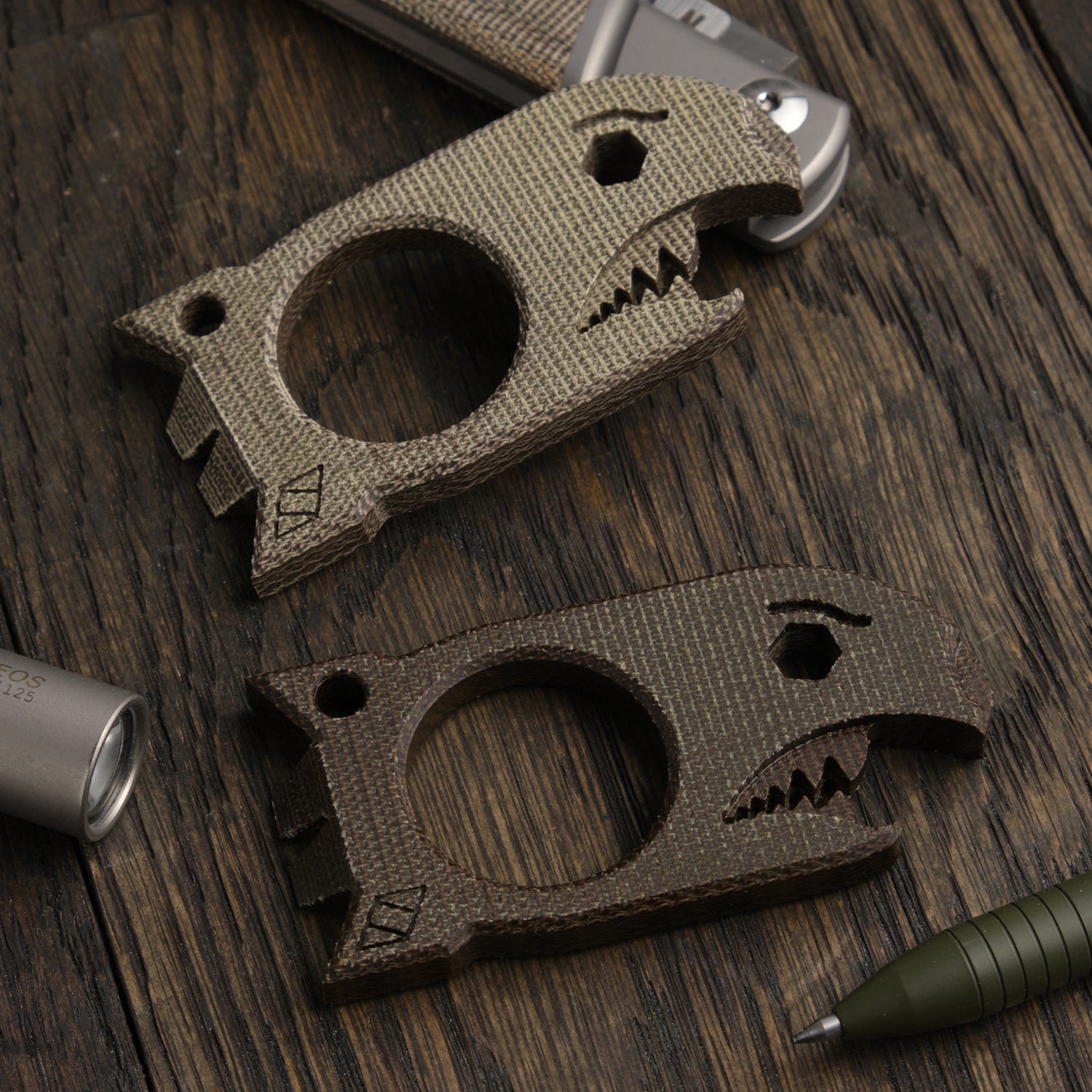 Beer Bomb - OD Micarta
These micarta pieces are meant to be pocket art and collection pieces. Although they can open some bottles, it's not recommended, as micarta is softer than metal.
These ship dry, but the darker piece in the photo is what it looks like when mineral oil is applied. Oils from your hands will also darken up the micarta over time. You can easily 'reset' the patina with an alcohol prep pad if you prefer the lighter look.
Specs:
Material: OD Micarta
Thickness: .25"
Weight: 0.44 oz