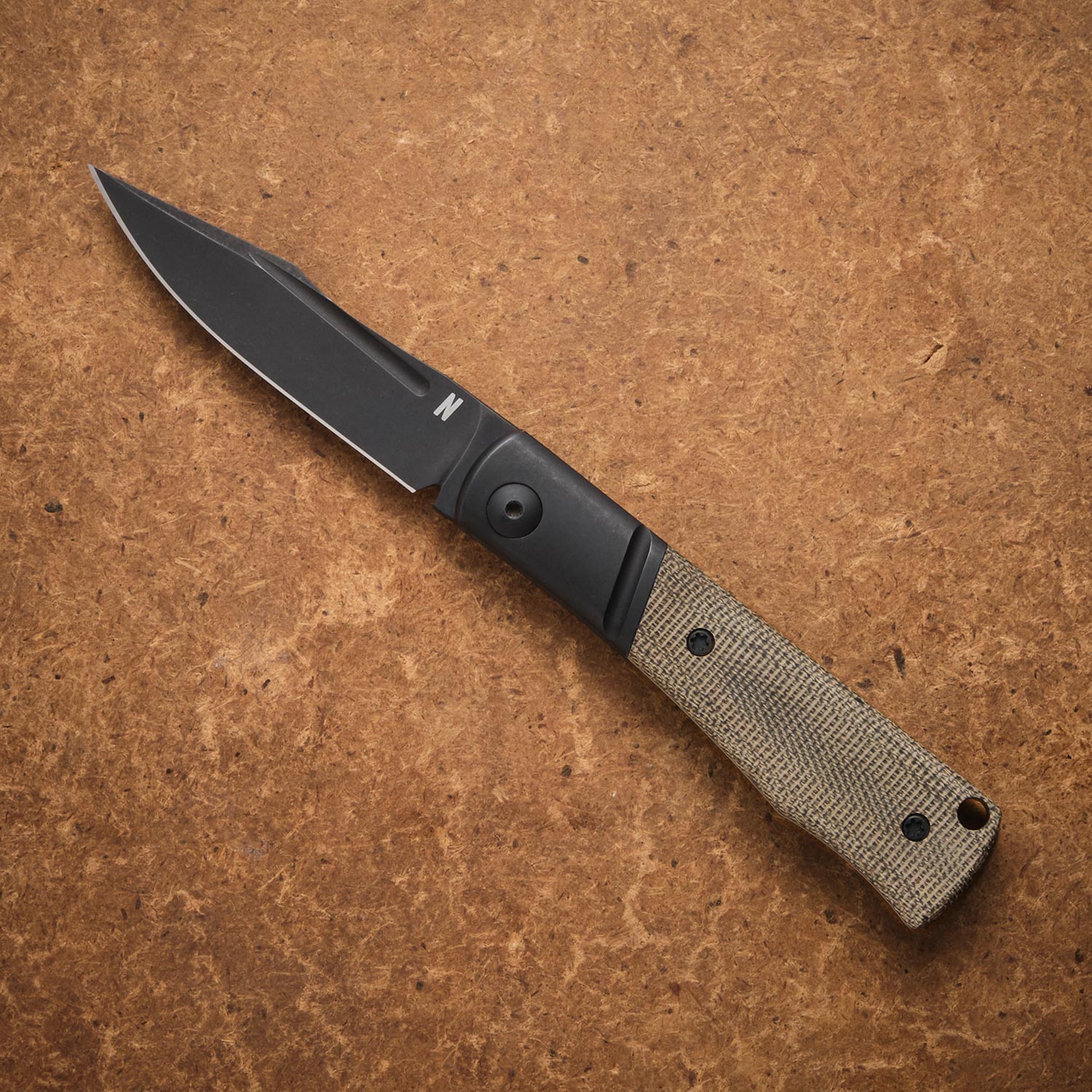 Kingpin Slipjoint - OD Micarta / Black Blade
The Kingpin is a slipjoint that combines traditional pattern cues with modern design aesthetic and premium build quality. I wanted to create a design that has all the things I personally look for in a knife: cuts well, compact/pocket friendly, and looks beautiful.
This version features micarta overlays and has a black PVD coating over the M390 blade, titanium handles, spring, and hardware. The PVD has been stonewashed for a working finish. Micarta patinas over time with the oils from your hand. You can 'reset' the patina by simply giving it a wipe with some rubbing alcohol. (Micarta color and pattern may vary slightly in appearance.)
Ships with a leather slip and cleaning cloth.
Specs:

OAL: 6.5" / 167mm
Blade Length: 2.91" / 74mm 
Cutting Edge: 2.71" / 69mm
Blade Thickness: .11" / 3mm
Closed Length: 3.7" / 94mm
Handle Thickness: 0.43" / 11mm
Weight: 2.2oz
Blade Material: Böhler M390
Blade Style: Drop Point / Harpoon
Blade Grind: Hollow
User: Ambidextrous
Opener: Fuller
Lock Type: Non Locking Slipjoint
Manufacturer: Reate